Managing distractions is not easy whether you are trying to get more comfortable selling or a veteran. If selling is not your favorite thing to do, it is even tougher. You likely know you need to reach out to new/existing/previous clients and partners — your business depends on it. Ideas on how to ensure your selling effort (you can call it networking) happens…
Block time off in your calendar to prepare for the calls
Make sure you ready for these calls by doing the homework:
Approximately 48 hours ahead

Try to ensure you start this effort at least 48 hours ahead of your calls

Outline ideas you have for the calls

Research the companies, contacts

Identify and prepare info you may want to share, questions to ask, questions you may get asked
Day before

Review what you have prepared and finalize
I have made the mistake of trying to prepare a few minutes before a call…never goes as well as it could have.
Block time off for the actual calls/outreach
No distractions is your goal!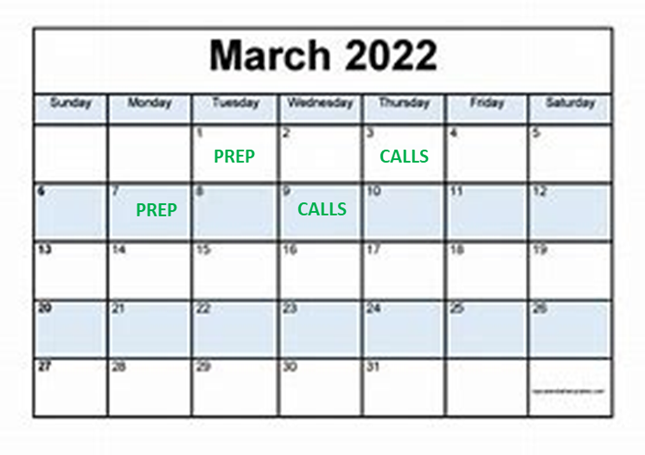 Review and plan for the next week
I typically do this on Fridays…pick a day each week that works for you. Look back at the previous week, evaluate how things went. Block off the prep time and the actual call/outreach time for the next week (or two). If you move the blocks, not a problem…as long as it happens!
Consistency will generate results and have you smiling
Consistency of the effort is a huge factor in your success in finding new business opportunities.  Making adjustments/improvements as you proceed also are important…however, consistent effort will keep your pipeline growing!
Feel free to contact me directly for ideas and/or help on this or other topics!
Sign up as a subscriber for exclusive weekly emails with additional ideas on my home page (just scroll down)!